Pool Services
Proudly Servicing the Territory for over
30 years
Scheduled Pool Maintenance Pool Services
Pool checkups and services are provided at a frequency to suites your needs, whether it's weekly, fornightly or monthly.
POOL CHECKUP
INCLUDES:
Weekly, fortnightly or Monthly pool check.
Check all baskets
Check skimmer for surface debris
Check filters
Test and balance pool chemicals
Check walls, floors and trouble spots as needed
POOL SERVICE
INCLUDES:
Weekly, fortnightly or Monthly pool service
Empty all baskets
Clean perimeter tile
Pool skimmer for surface debris
Pool vacuum as needed
Clean filters monthly
Test and balance pool chemicals
Brush walls, floors and trouble spots as needed
OTHER POOL SERVICES
INCLUDES:
Tile cleaning service
Filter cleaning service
Chlorine Wash
Acid Wash
Drain and Refill
Green to Clean
PEACE OF MIND GUARANTEE
We do background checks on our technicians to provide you with added reassurance.
NO LONG TERM COMMITMENT
You can cancel your contract or change the frequecy of service with us anytime without additional charges or penalties.
One-Time Pool Maintenance Pool Services
Green swimming pools and algae are a common problem that can quickly get out of hand.
With our one off pool cleaning service we can put you back on the right path to keeping your pool clean and not green.
Even experienced pool owners can find themselves needing that extra help.
So forget spending your day off cleaning the pool and give Crystal Pools a call!
We service commercial pools for body corporates, rental properties, water parks and other recreational services.
PROFESSIONAL  SERVICING FOR YOUR COMMERCIAL POOLS
Vacuum pool with our advanced cleaners.
Brush waterline tiles and walls of pool
Empty skimmer baskets and pump baskets
Check and maintain chemical balance
Net surface of the pool
Check feeders and backwash filters
Log readings on monthly log sheet
BENEFITS
Your guests and tenants are more satisfied and leave better reviews.
Regular maintenance equals less repairs.
Reduce downtime and less pool closures.
Pool Repair Service
We fix and replace many pool equipment brands.
We are the warranty service agent for Dolphin, Astral Pools, AIS Water, Lochlor amongst others.
Warranty Repairs
We provide warranty repairs on the brands we sell.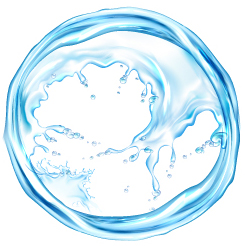 Water Testing
Get an acurate reading on what you need to keep you pool looking crystal clear.
CHEMICAL BALANCE
Keeping your pool chemicals balanced is no guessing game. Too much could be harsh on your skin while too little leave you with algae or other nasty organisms growing in your pool.
Why not get an acurate reading on your pool water and our team can provide you with the correct steps for the best result. Otherwise you may opt for our one-time pool cleaning service or a regular cleaning service.